buttress
\BUH-tris\, verb:
1. To give encouragement or support to (a person, plan, etc.).

2. To support by a buttress; prop up.
noun:
1. Any external prop or support built to steady a structure by opposing its outward thrusts, especially a projecting support built into or against the outside of a masonry wall.

2. Any prop or support.

3. A thing shaped like a buttress, as a tree trunk with a widening base.

4. A bony or horny protuberance, especially on a horse's hoof.
In its current form, buttress is a derivative of the Old French boteret, referring to 'support.'
panto
the word "panto" specifically means a rock spider or paedo, but can be used to describe anything that is sexually disgusting or dodgy.
it was born out of the extremely suspicious english theatre called pantomime with dialogues like:
"look behind you! he's behind you!!!"

"where?"
check out that guy ordering a happy meal... totally panto!
Trivia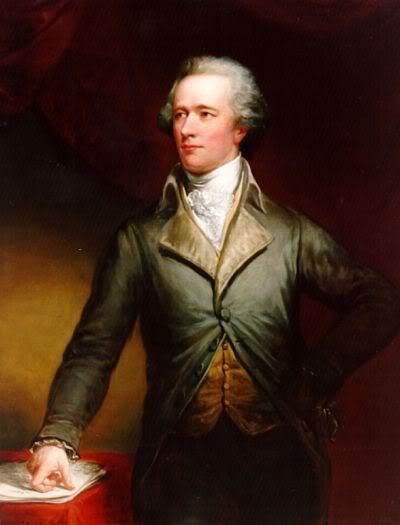 Who is the only person prominently pictured on U.S. currency who wasn't born in the continental United States?
Alexander Hamilton, who was born on the island of Nevis, in the West Indies.
History
Westminster Abbey: London church where kings have been crowned since 1066 was consecrated (1065)

Iowa: the Hawkeye State became America's 29th state (1846)

chewing gum: patent was issued to William Finley Semple of Ohio (1869)

Cyrano de Bergerac: Edmond Rostand's heroic comedy premiered in Paris (1897)

The Pledge of Allegiance: US oath of loyalty was officially recognized by Congress (1945)

Elizabeth Jordan Carr: the first American in vitro fertilization baby was born in Norfolk, Virginia (1981)
Birthdays
Woodrow Wilson 1856 - 28th U.S. President

Arthur Stanley Eddington 1882

John Molson 1763 - Beer brewer, founder of Molson Beer

Cliff Arquette (Charley Weaver) 1905 - Actor (The RCA Victor Show, Hollywood Squares), grandfather of actress Roseanna Arquette

Earl "Fatha" Hines 1905 - Musician, songwriter, bandleader

Lew Ayres 1908 - Actor (Of Mice and Men, Advice and Consent)

Billy Williams 1910

Sam Levinson 1911 - Humorist

Lou Jacobi 1913 - Actor (Arthur, The Diary of Anne Frank)

Roebuck "Pop" Staples (Staples Singers) 1915

Stan Lee 1922 - Artist, writer, creatro of Marvel Comics (Spider-Man, The Incredible Hulk)

Johnny Otis 1924

Hildegarde Kneff 1925 - Actress (The Snows of Kilimanjaro, Svengali)

Martin Milner 1927 - Actor (Route 66, Adam 12, Columbo)

Dorsey Burnette 1932 - Singer

Maggie Smith 1934 - Actress (Lettice & Lovage)

Bruce Yarnell 1935 - Actor (The Outlaws)

Charles Neville 1938 - Musician (The Neville Brothers)

Bobby Comstock 1943 - Singer

Hubert "Hubie" Green 1946 - Golfer

Edgar Winter 1946 - Musician (Edgar Winter's White Trash)

Dick Diamonde (Dingeman Van Der Sluys) 1947 - Musician (The Easybeats)

Aurelio (Ituarte) Rodriguez 1947 - Baseball player

Alex Chilton 1950 - Musician (Big Star, Box Tops)

Denzel Washington 1954 - Actor (Glory, Malcolm X, The Hurricane)

Nigel Kennedy 1956

Joe Diffie 1958 - Musician

Mike McGuire 1958 - Musician (Shenandoah)

Chad McQueen 1960

Marty Roe 1960 - Musician (Diamond Rio)

Anita Doth 1971 - Singer (2 unlimited)

Mackenzie Rosman 1989