od \od, ohd\, noun:
a hypothetical force formerly held to pervade all nature and to manifest itself in magnetism, mesmerism, chemical action, etc.
The term od was coined by chemist and philosopher Karl Ludwig von Reichenbach as a name for his hypothetical force. He proposed the name od because he thought a short word starting with a vowel would be more easily combined in compound words.
Farte Blanche
Unrestricted power to fart at one's own discretion. Permission to fart freely.
She gave her husband farte blanche to stink up the bedroom.
Trivia
What reality TV star advised college students to "study hard, but party harder" during a 2011 campus appearance?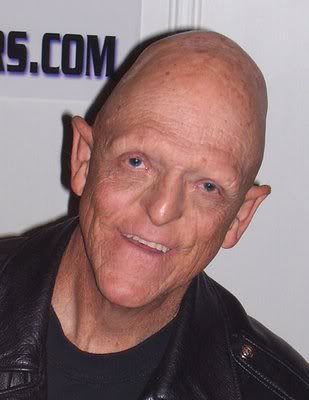 Nicole "Snooki" Polizzi, of Jersey Shore, in an appearance at New Jersey's Rutgers University for which she was paid $32,000. That was $2,000 more than the fee paid six weeks later to Nobel Prize–winning author Toni Morrison for delivering the university's commencement address.
History
Roman Empire: came to an end — or at least the Western part did — when emperor Romulus Augustus was deposed (476)

Los Angeles: the US's No. 2 city, the City of Angels, was founded by Spanish governor Felipe de Neve (1781)

Geronimo: Apache chief became the last Native American warrior to surrender to US troops (1886)

Mark Spitz: swimmer won his seventh gold medal (1972); this record for the most golds at a single Olympics stood until it was broken by Michael Phelps in August 2008

Google: the Internet's foremost search engine was introduced by Larry Page and Sergey Brin (1998)
Birthdays
Merald "Bubba" Knight (Gladys Knight & The Pips) 1942

Gary Duncan (Quicksilver Messenger Service) 1946

Michael Berryman 1948

Ronald LaPread (Commodores) 1950

Martin Chambers (Pretenders) 1951

Lawrence-Hilton Jacobs 1953

Kim Thayil (Soundgarden) 1960

Ty Longley (Great White) 1971

JeLana LaFleur (Quad City DJ's) 1973

Stacy Sanches (playmate) 1973