HALLOWEEN
*10*31*
dithyramb
, \DITH-uh-ram, -ramb\, noun,
any wildly enthusiastic speech or writing.

a Greek choral song or chant of vehement or wild character and of usually irregular form, originally in honor of Dionysus or Bacchus.
Origin:

Dithyramb stems from the Greek word for this specific choral song, dīthýrambos.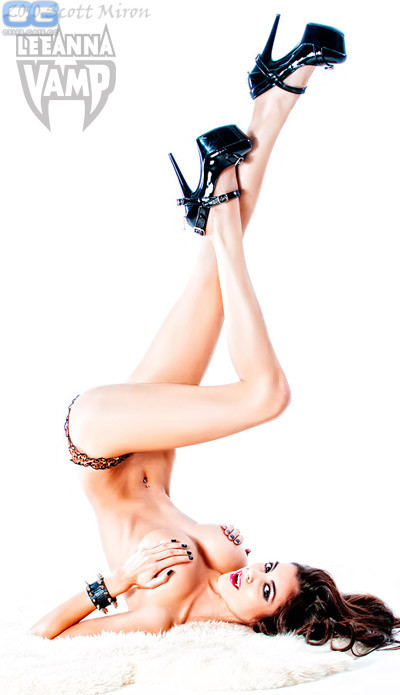 vamp

\vamp\, verb:
2. To give (something) a new appearance by adding a patch or piece.

3. To concoct or invent (often followed by up): He vamped up a few ugly rumors to discredit his enemies.

4. To furnish with a vamp, especially to repair (a shoe or boot) with a new vamp.
1. The portion of a shoe or boot upper that covers the instep and toes.

2. Something patched up or pieced together.
Vamp is a shortening of the Middle French word avant-pie literally meaning "fore-foot." This sense of the word is embedded in the more common word revamp.
Deja boo
Wearing the same old Halloween costume to parties, year after year.
Oh, hell, there's Amelia in that same slutty witches costume she wore 5 years ago when she was still skinny and hot!
It's deja boo all over again.
Halloween
An annual excuse for girls to dress like sluts and get away with it.
Girl 1: I'm going to be a ______ for Halloween.
Girl 2: What's your costume look like?
Girl 1: I'm wearing my ______ underwear and _____ bra and heels.
Usually turnips—but sometimes beets, rutabagas, or potatoes. The custom of carving turnip lanterns for Halloween originated in Ireland. When the Irish began immigrating to the U.S., they switched to pumpkins, which were more readily available, bigger, and easier to carve.
Holiday
Halloween:

Holiday observed on October 31, the eve of All Saints' Day. Its pagan origins can be traced to the Celtic festival of Samhain, celebrated in ancient England and Ireland to mark the beginning of the Celtic new year. The souls of the dead were supposed to revisit their homes on Samhain eve, and witches, goblins, black cats, and ghosts were said to roam abroad. The night was also thought to be the most favorable time for divinations concerning marriage, luck, health, and death. The pagan observances influenced the Christian festival of All Hallows' Eve, celebrated on the same date. The holiday was gradually secularized and was introduced into the U.S. by the late 19th century. Still associated with evil spirits and the supernatural, it is celebrated by children in costume who gather candy by ringing doorbells and calling out "trick or treat," "trick" referring to the pranks and vandalism that are also part of the Halloween tradition.
History
Harry Houdini: master magician/escape artist died of peritonitis resulting from a punch to the stomach that ruptured his appendix (1926)

Mount Rushmore: drilling and sculpting work on the four presidents' heads near Keystone, South Dakota, was finished (1941)

Indira Gandhi: the prime minister of India was assassinated outside her residence by her Sikh bodyguards (1984)
Birthdays
Juliette Lowe 1860

Chiang Kai-Shek 1887

Ethel Waters 1896

Cal Hubbard 1900

Dale Evans 1912

Dick Francis 1920

Illinois Jacquet 1922

Norodom Sihanouk 1922

Barbara Bel Geddes 1922

Anita Kerr 1927

Lee Grant 1930

Dan Rather 1931

Phil Goyette 1933

Michael Landon 1936

Tom Paxton 1937

Ron Rifkin 1939

Otis Williams (The Temptations) 1941

David Ogden Stiers 1942

Sally Kirkland 1944

Kinky (Richard) Friedman 1944

Russ Ballard 1947

Frank Shorter 1947

Deidre Hall 1948

John Candy 1950

Jane Pauley 1950

Lynda Goodfriend 1950

Dan Spring 1951

Bernard Edwards (Chic) 1952

Johnny Cleg (Savuka) 1953

Peter Jackson

1961 (LOTR)

Larry Mullen Jr. (U2) 1961

Dermont Mulroney 1963

Mikkey Dee (Motorhead) 1963

Johnny Marr (Smiths, Electronic, The The) 1963

Rob Schneider

1964

Darryl Worley 1964

Annabella Lwin (Bow Wow Wow) 1965

Adam Horovitz (King Ad-Rock of the Beastie Boys) 1966

Adam Schlesinger (Fountains of Wayne) 1967

Vanilla Ice (Robert Van Winkle)

1967

Fred McGriff 1968

Linn Berggren (Ace of Base) 1970

Eddie Kaye Thomas 1980