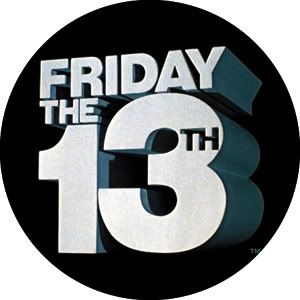 FRIDAY THE 13TH!
triskaidekaphobia
\ tris-kahy-dek-uh-FOH-bee-uh, tris-kuh- \ , noun;
fear or a phobia concerning the number 13.
Origin: Triskaidekaphobia derives from the Greek word for thirteen, triskaídeka and the Greek word for fear, phobos . It entered English in the early 1900s.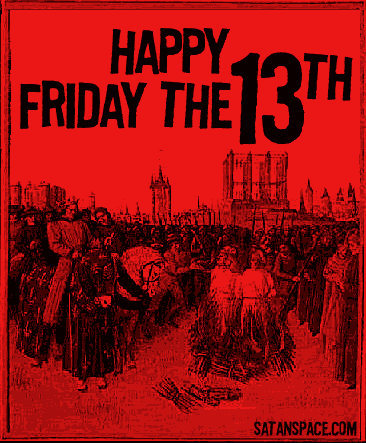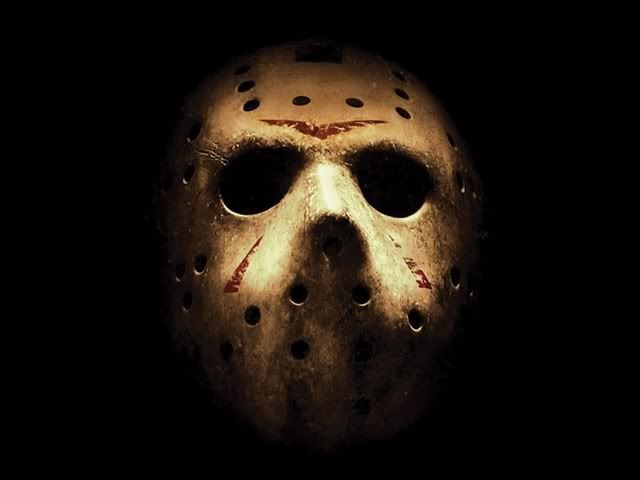 carapace

\KAIR-uh-pace\, noun:
The thick shell that covers the back of the turtle, the crab, and other animals.

Something likened to a shell that serves to protect or isolate from external influence.
Carapace comes from French, from Spanish carapacho, itself of uncertain origin.
brown out
Less intense than the experience of "blacking out" when drunk and not remembering portions (or all) of your night, "browning out" occurs when you don't remember something until someone brings it up. It's not a complete blackout, but partial, because you remember once someone refreshes you.
I didn't even remember making out with Bryanne until J-Lo told me (it must not have been that good)! I definitely had a brown out last night.
Saint Brice's Day Massacre: King Ethelred of England ordered the murder of all Danes in his country (1002)

death & taxes: Benjamin Franklin listed life's two certainties in a letter (1789)

Holland Tunnel: the world's first long, mechanically-ventilated, underwater tunnel opened between New York and New Jersey (1927)

Fantasia: animated musical Disney film premiered (1940)

Bhola cyclone: the 20th century's greatest natural disaster killed hundreds of thousands in Bangladesh (1970 )

Vietnam Veterans Memorial: "the Wall," designed by Maya Lin, was dedicated in Washington, DC (1982)
Birthdays
Edwin Booth 1833

Robert Louis Stevenson 1850

Louis Brandeis 1856

Alexander Scourby 1913

Nathaniel Benchley 1915

Jack Elam 1916

Oskar Werner 1922

Clyde McPhatter (Drifters) 1933

Joonas Kokkonen 1921

Madeleine Sherwood 1922

Linda Christian 1924

Richard Mulligan 1932

Garry Marshall 1934

Jean Seberg 1938

Dack (Norman) Rambo 1941

Ray Wylie Hubbard 1946

Joe Mantegna 1947

Whoopi Goldberg 1949

Chris Noth 1957

Tracy Scoggins 1959

Caroline Goodall 1959

Vinny Testaverde 1963

Walter Kibby (Fishbone) 1964

Jimmy Kimmel 1967

Steve Zahn 1968

Gerard Butler 1969 (The 300 Guy)