Watch Peppina's New Video for "Young Hearts," Featuring Kris Gruen
New Full-Length Album To Be Released This Summer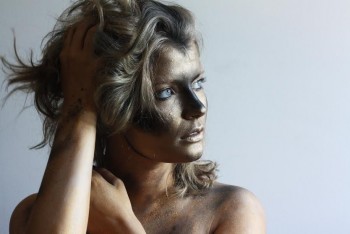 Finnish singer/songwriter PEPPINA has premiered her new
music video
for the song "Young Hearts," to be released on her upcoming full-length album, scheduled for release this summer. Peppina was discovered two years ago at Sundance while performing at Joseph Gordon-Levitt's Hit Record event. Shortly after, she was signed to the newly launched independent label Honey Rose Records, and released her debut EP
Follow Your Gravity
in early 2015. This year, she was invited to open up Sundance's official Bascamp music venue, which led to a collaboration with Vermont-based singer/songwriter Kris Gruen (son of legendary rock photographer Bob Gruen) on "Young Hearts." The new video is a documentation of the recording of the track, and also features performance footage from Basecamp and the ASCAP Café.
"Kris and I met at Sundance about a year ago and wrote 'Young Hearts' together," explains Peppina. "At the time, I was still pretty fresh into performing and unsure about my capabilities, so I would've never guessed that one year later we ended up performing that same song at the same festival, in multiple prestigious venues in front of hundreds of people. It's a great story and really goes hand-in-hand with the message of the song. For me, 'Young Hearts' is about not letting anyone, including yourself, talk you down or tell you your voice doesn't matter just because you lack experience."
"Young Hearts" was recorded in New York and Los Angeles at Atomix Studios (LA) and Cottage Sounds (Brooklyn), and was produced by Charles Newman (Magnetic Fields, Soko, Imani Coppola) and Justin Gray (Ryan Cabrera, Mariah Carey) and mixed by Brian Malouf (Alabama Shakes, Selena Gomez).
"Young Hearts" Video:
https://youtu.be/xA3F1x3aCsQ
Web/Social: