deciduous
\dih-SIJ-oo-uhs\, adjective:
1. Falling off or shed at a particular season, stage of growth, etc.

2. Shedding the leaves annually, as certain trees and shrubs.

3. Not permanent; transitory.
Deciduous derives from the Latin dēciduus, "tending to fall."
Webtrovert
Someone who is a shy introvert in real life, but turns into a full-on extroverted party animal on Internet forums and social sites.
Man, she was on Facebook flirting with everyone and talking about all her wild parties, but when we met in person she just stared at the floor and mumbled everytime I asked her something.
Yeah, sounds like she's kind of a webtrovert.
pluto booty
When a girl has a butt that is so small, that some consider it nonexistent.
Boy: Damn, that girl's back goes straight down to her thighs. That's a Pluto booty if I've ever seen one!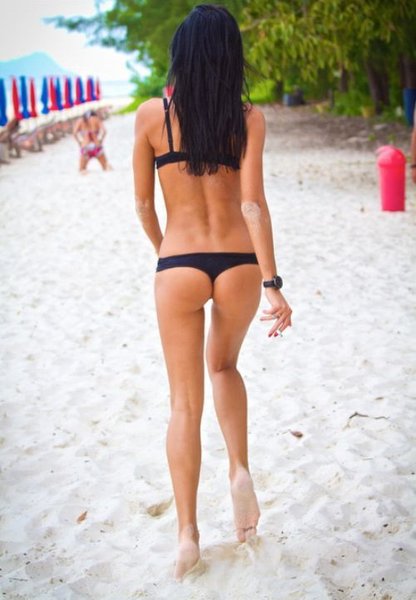 Battle of San Juan Hill: future president Theodore Roosevelt led the Rough Riders in a charge up Kettle Hill during the Spanish-American War (1898)

Nuclear Nonproliferation Treaty: was signed by the US, UK, USSR and others to halt spread of nuclear arms (1968)

Walkman: portable audio player was introduced by Sony (1979)

Hong Kong: reverted to Chinese rule after 156 years of British rule (1997)
Birthdays
Gottfried Von Leibniz 1649

George Sand 1804 - Author Amandine Aurore Lucile Dudevant

Louis Bleriot 1872 - Aviator, first to fly an airplane across the English Channel

Thomas Andrew Dorsey 1899 - Musician, "Father of Gospel Music", pianist, composed more than 1,000 gospel songs

Charles Laughton 1899 - Actor ("Captain Kidd")

Myron Cohen 1902 - Comedian, actor ("When Nature Calls")

William Wyler 1902 - Director

Estee Lauder 1908 - Cosmetics company founder

Willie Dixon 1915 - Musician (Big Three Trio)

Olivia DeHavilland 1916 - Actress ("The Heiress", "Gone with the Wind")

Farley Granger (Farley Earle II) 1925 - Actor ("The Purple Heart")

Bobby Day (Byrd) 1930 - Singer ("Rockin' Robin')

Leslie Caron 1931 - Actress ("Lili", "Gigi", "An American in Paris")

Jamie Farr 1934 - Actor ("M*A*S*H")

Claude Berri 1934 - Actor, director

Sydney Pollack 1934 - Director

David Prowse

1935 - Actor

James Cotton 1935 - Blues musician

Wally Amos, Jr. 1936 - Entrepreneur, created Famous Amos chocolate chip cookies

Delaney Bramlett 1939 - Musician, singer (Delaney & Bonnie)

Frank Parker 1939 - Singer (Ciccio)

Twyla Tharp 1941 - Dancer, choreographer

Rod Gilbert 1941 - Hockey player

Karen Black (Ziegler) 1942 - Actress ("The Great Gatsby")

Geneviève Bujold 1942 - Actress ("Coma")

Harold McLinton 1947 - Football player

David Earnest Duke 1950 - Former Grand Wizard of the Ku Klux Klan,

Daryl Anderson 1951 - Actor ("Lou Grant")

Fred Schneider 1951 - Musician (B-52's, Shake Society)

Dan Aykroyd 1952 - Comedian, actor ("Driving Miss Daisy", "Saturday Night Live", "Ghostbusters", "The Blues Brothers")

Pat Donovan 1953 - Football player

Keith Whitley 1954 - Singer

Lorna Patterson 1956 - Actress ("Airplane!", "Private Benjamin")

Lisa Blount 1957 - Actress

Michelle Wright 1961 - Country singer

Princess Diana (Spencer) 1961 - Princess of Wales

Andre Brougher 1962 - Actor

Roddy Bottum 1963 - Musician (Faith No More)

Pamela Denise Anderson

1967 - Actress ("Baywatch")

Mark Pirro 1970 - Musician (Tripping Daisy)

Henry Simmons 1970 - Actor ("NYPD Blue")

Claire Forlani

1972 - Actress ("J.F.K.: Reckless Youth", "The Rock")

Liv Tyler 1977 - Model , Acress ("Armagedon", "Lord of the Rings")

Andrew Cavarno 1992 - Actor ("Party of Five")